Hello Everyone! 
The feast of Pentecost, marking the birth of the Church and the end of the Easter season, is right around the corner! That definitely calls for a celebration as we prepare to enter ordinary time. 
As we approach the end of the Easter season, it's important to talk to your kids about the importance of Pentecost and what it means for us as Catholics. Here are some fun activities and ideas you can do with your kids. As always, these are low-prep, accessible activities for kids of all ages! 
Tell the Story of Pentecost
It's important for our kids to know the story of Pentecost and why we celebrate it. 
Read the story of Pentecost from the bible 

Acts of the Apostles 2:1-4
Questions to ask your kids: 
Why is Pentecost important?

How do we celebrate it at church? 

How can we celebrate it at home? 
Holy Spirit & The Wind
Since one of the symbols of the Holy Spirit is wind, create a Pentecost Pinwheel or Pentecost Wind-sock. With some construction paper, scissors, and glue or tape you can easily create this simple, yet fun craft. 
As you are working together on this activity, consider talking to your kids about why the wind symbolizes the Holy Spirit. Ask them to think about the Holy Spirit next time it is windy!
Trace a dove picture.
Paste on a red paper rolled into a cylinder

Write the names of all the 7 gifts of the Holy Spirit
Knowledge, Counsel, Piety, Understanding, Wisdom, Fortitude, Fear of the Lord
Stick it to orange ribbons or streamers
Pentecost Hat
Make a hat for each child with paper! This hat will remind the kids of the tongues of fire falling on their heads as it did on the disciples. This is a fun, potentially silly way to remind your kids of the importance and meaning of Pentecost.

Making Food for Pentecost 
The symbolic color for Pentecost is red, so consider having a red-themed day of food! Brainstorm with your kids as many red foods as they can think of and try eating as many of them as you can! It could turn into a fun challenge to try and eat red food all day. 
Some ideas of "red" food include: 
Strawberries

Peppers

Red Velvet Cake

Apples

Tomatoes 
Faith Blocks Sunday Worksheets
The Faith Blocks Sunday Worksheets focus on the Holy Spirit this week. Subscribe to them to enjoy not only this month's worksheets but worksheets for every Sunday of the year!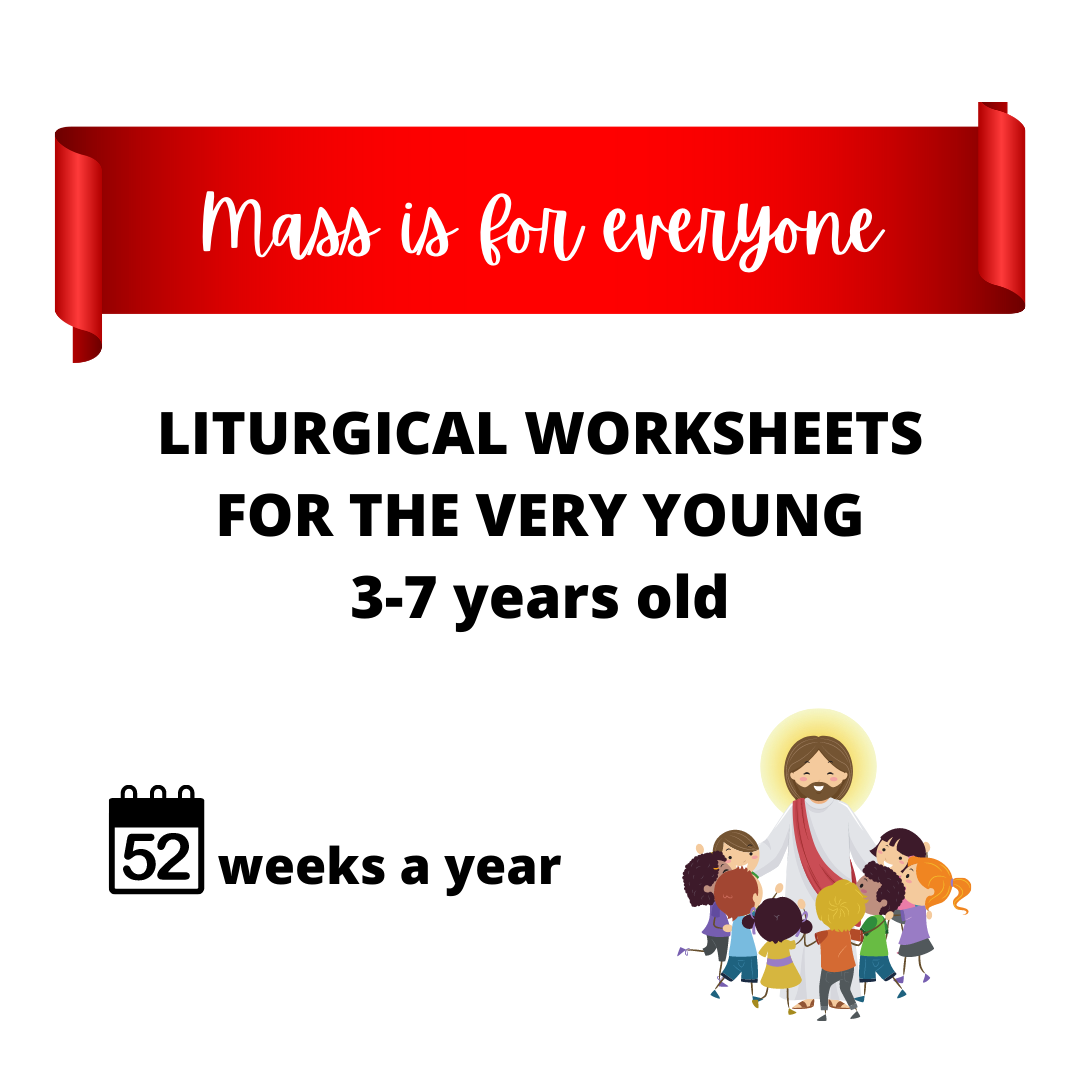 Pentecost Novena Activity 
Complete the Pentecost Novena with your kids. All you need is cardboard, printout, scissors, glue.
Our Simple Kids Prayer to the Holy Spirit is available for free download
What are some other ways you are planning on celebrating Pentecost? Share them here or join our Facebook group! 
Thanks to contribution from Rosmin Francis Stanny