Father's day is a day to remember not just our fathers at home, but also all men who are father figures in our lives like our priests who are our spiritual fathers. Such a great opportunity to thank God for all the wonderful men He has blessed us with.
So, let's dive into some ways we can make this Father's day special for our dear fathers:
1. Pray for them –
We might be doing this already but today is their special day so keep reminding kids to pray for their dads, father figures and priests. During family rosary maybe one decade can be dedicated for them or let the little ones place their hands on their dad's head and pray for him and bless him
2. Father's Day Craft –
Well no special day is complete without a card
If the kids are old enough maybe you can just ask them to draw a card and let their creativity take over however if you have little ones, then maybe a little helping hand would be good. Take a printout for them to colour or create a simple card. If possible get a card or a small gift for your parish priest too. Couple of years back we painted a t-shirt for dad which is uploaded in pics for reference.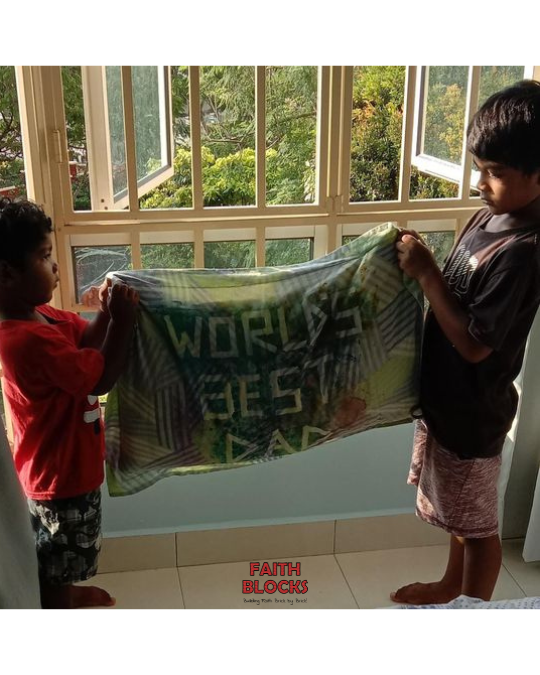 3. Father's day activity –
It is a day to make our fathers feel special. So do an activity with them which interests them. It could be going out for a walk, drive, or bike
. If going out is difficult because of any situation stay indoors and watch dad's favourite movie together or play some indoor games
4. Prepare a Father's Day Feast –
No celebration is complete without food
cook dad's favourite dish or bake a special cake for him.
Do share with us how you celebrated Father's Day. God bless!
We have some amazing activity ideas for the month of June:
Thanks to contributions from Rosmin Francis Stanny.